News / events / highlights

June 2023 Lifestyle - social entrepreneurship, sustainability, swissmade - KoKoTé, URI, Switzerland

Holistic business development and branding consultancy mandate executed by Khaled Bouharrour to support significantly the areas of design - product development - production - marketing - communication - branding - sales. KoKoTé is a sustainable and social manufactory with handmade bags and accessories on all levels. All profits go to education and work integration projects with the support of Equilibre Switzerland.

November 2022 Luxury Fashion & Lifestyle - Academy Awards / Oscars Competition MAVERIX Entertainment Group Ltd, WARNER BROS. Studio, Shanghai / Hollywood / Europe

Appointed as OFFICIAL REPRESENTATIVE for Luxury Brand & Product Placement for Hollywood/Shanghai movies and as FASHION CONSULTANT & ADVISOR for the film for set designs, characters, story and dialogue. MAVERIX Entertainment Group Ltd, NETFLIX Europe, WARNER BROS. Studio Deal Worldwide Cinema and CHINA FILM GROUP for China wide Cinema (PRC)

September 2022 Textile Fashion – Sustainable Development Goals / Environment Social Governance at UN SDG SUMMIT New York USA

Invited by WORLD COLLECTIVE powered by Fashion 4 Development during UNGA WEEK, the premiere of the "Human Kind Film Series" in collaboration with the 17TH UNITED NATIONS ASSOCIATIONS FILM FESTIVAL - TRAVELING FILM FESTIVAL NEW YORK and ASVOFF Paris with panel discussion at MOMA on 19-21/09/22 in New York City. I shared my holistic views on environmental sustainability in the context of the luxury fashion and design industry, and how to influence consumer awareness of climate change and conservation of nature and culture.

November 2021 Luxury Fashion, Lifestyle & Interior - SEF Swiss Europa Forum Luzern Switzerland

Invited as a speaker on behalf of CREATIVE INDUSTRIES IN CHINA regarding Luxury Fashion Lifestyle and Interior Design with the topic 'SWITZERLAND AND EUROPE UNDER THE BENCH OF CHINA' on 24/25 November 2022 at the KKL Luzern.

August 2020 Interior & Lifestyle – 3rd IAI International Design Festival & 12th IAI Design Award Ceremony in Tianjin China P.R.C.

The designer Khaled Bouharrour was presented and invited as one of the IAI-core judges to bring in his holistic expertise in Fashion & Lifestyle & Interior Design based on his multicultural bridge-building experiences in between Europe and Asia / China Mainland. This well known Design festival was originally organized to be held in February 2020, but was postponed to 27&28 of August due to the outbreak of the pandemia Covid19.

January 2020 Luxury Fashion - GUO PEI Spring/Summer 2020 at Palais Tokyo, Paris

The 9th edition with 22 couture looks was shown on 22 of January based on Guo Pei's poetic and imaginative interpretation of the Himalayas' faith by using the reverse side of precious brocade from China, antique Japanese Obi fabrics, light materials as feathers, chiffon, organza, layers of pearls, crystals, pleating and weaving techniques.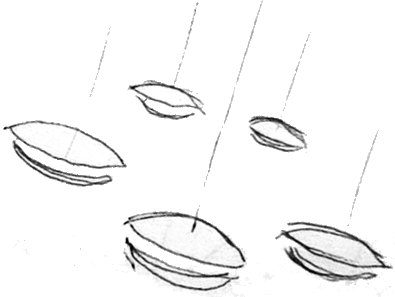 is a fashion and interior design company
bridging East Asia with Western Europe