News / events / highlights

June 2019 Luxury Fashion - GUO PEI China Art & Couture Exhibition Opening at Asian Civilisations Museum Singapore

The exhibition presents several of Guo Pei's intricate Chinese bridal gowns – including two directly inspired by artworks in the ACM collection. The presentation of "a dialogue between historical and contemporary Chinese design, juxtaposing embroidered masterworks by China's foremost couturière with Chinese artworks from the Asian Civilisations Museum".​

March 2019 Luxury Fashion & Lifestyle - ZIMMERLI of Switzerland Fashion Show Fall/Winter 2019/20 in Shanghai, Mainland China

Embedded in the lifestyle concept of home, fashion and beauty by the design fair 'IDEAL HOME SHANGHAI' at the Exhibition Centre Shanghai, ZIMMERLI of Switzerland cooperated with 'BUND SIGNATURE SHANGHAI' for the very first high end on- and off-line event during 'Ideal Home' 14-17 of March.

January 2019 Luxury Fashion - GUO PEI Summer 2019 Haute Couture Show in Paris, France

The 7th edition 'East Palace' was presented in the 'Palais de Tokyo' as a modern interpretation of Ancient Chinese culture and philosophy with elements found in ancient palaces. 31 looks showed western textiles in combination with dragons, sequin designs and prints.​

November 2018 Luxury Fashion & Lifestyle - ZIMMERLI of Switzerland Fashion Show Summer 2019 in Shanghai, Mainland China

The Zimmerli of Switzerland - ladies & gents solo show for SUMMER 2019 was presented in Shanghai on 19 of November 2018 at the prestigious Bund 22, organized by the Shanghai Fashion Week & Bund organizations. The 'new swissness deluxe' look by Zimmerli, hand made since 1871, was expressed through various mix and match-combinations of lingerie / underwear, daywear, loungewear and sleepwear.

September 2018 Luxury Lifestyle & Fashion- ZIMMERLI of Switzerland & VAN, CLEEF & ARPELS Lucerne, Switzerland

The world's finest lingerie brand Zimmerli of Switzerland since 1871 and the world's most prestigious jewellery brand since 1906 cooperated during a private event in VCA Lucerne.

September 2018 Luxury Fashion, Lifestyle & Interior - HAVAS worldwide creative New York, USA

Consultancy concerning global and luxury China insight expertise regarding the situations of the various Chinese local end consumer markets, changing lifestyle habits of different social society / generation levels and conclusions for the fields of fashion, lifestyle, cosmetic and interior industry. Trends and strategies for business development and brand awareness.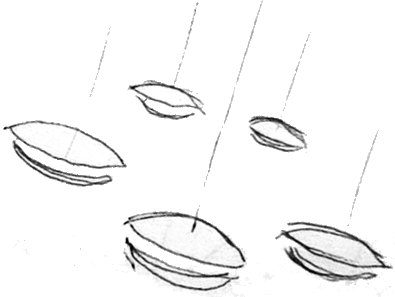 is a fashion and interior design company
bridging East Asia with Western Europe